Sports betting is a huge industry but it can be hard to find good reading material related to sports betting.
Here are 6 of the best sports betting books that I have read.
Best Sports Betting Books
1. Squares And Sharps, Suckers And Sharks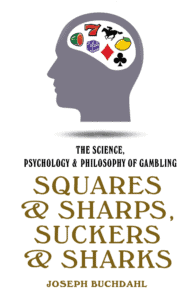 Written by well renowned sports betting writer Joseph Buchdahl. Who writes for the bookmaker Pinnacle and is also the author of two other highly rated sports betting books. 
Squares and Sharps, Suckers and Sharks is Buchdahl's latest offering. This book takes a stark and realistic look at the sports betting markets.
It isn't a book that encourages sports betting or has tales of people winning millions. In fact in might do the polar opposite, it isn't an easy read nor does it intend to be.
This book tackles the science and probability behind gambling. It looks at the psychology and often irrational behaviour of human beings in relation to gambling.
Whilst this book might not provide the answers to becoming a profitable sports bettor. It will certainly make you analyze and question your own process in finding profitable sports bets.
Squares and Sharps, Suckers and Sharks is a really interesting read. If you are aiming to make money long term from the sports betting markets then this book is a must.
Buy It Now
2. Gambling For Life – Harry Findlay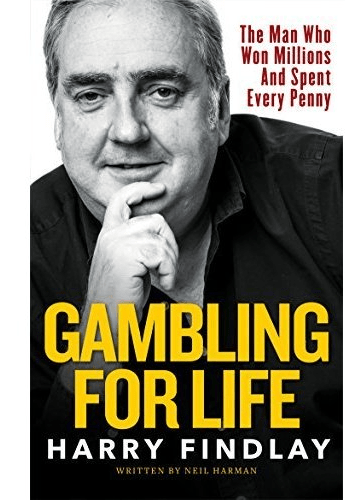 Gambling For Life by Harry Findlay is a very different read to the first selection.
If you are looking for a book that's going to help you become a professional gambler and improve your betting. This book isn't it!
What "Gambling For Life "is, is an easy read that documents the story of colorful professional sports bettor Harry Findlay. I found Gambling For Life a very enjoyable read of an old school gambler that often threw caution to the wind.
Putting your entire bankroll on one football match is not something you find Tony Bloom or Zeljko Ranogajec doing. But that is part of the charm of Harry Findlay. He isn't a gambler that always stuck to staking sensibly and following the rules.
He was a big risk taker often to his own detriment however as a story it makes great reading.
Buy It Now
3. Enemy Number One – Patrick Veitch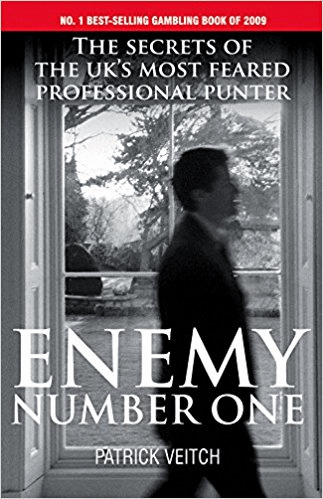 Enemy Number One is the autobiography of professional sports bettor Patrick Veitch. Veitch is estimated to have made over £10 million profit from betting on horse racing.
This book details the beginnings of his betting career as a student studying maths at Cambridge. Through to his career as a full time sports bettor. Along the way Veitch became a target for extortion from a dangerous criminal who later would go on to be tried for murder.
Veitch never reveals his exact betting methods or goes on to write about how he was able to consistently find value in the horse betting markets. However the book does detail how he ran his betting operation and was able to get down large amounts of money at bookmakers all across the country.
If you are interested in sports betting and particularly the horse racing markets then Enemy Number One is a recommended read.
Buy It Now
4. Trading In The Zone
Trading In The Zone by Mark Douglas is not a book about sports betting. It is based on trading the stock market however a lot information provided is this book can be applied to sports betting and sports trading very well.
This book tackles the psychology behind good and bad trading. It is often regarded as the bible when it comes to books on trading psychology.
Trading In The Zone's main message is to not bring our emotions into trading (betting) as this has no effect on the market itself. The market doesn't care if you have just had an blazing argument with your wife and it won't give you back 50% of your bankroll if you decide to take out your frustrations this way.
Douglas teaches that discipline and controlling the variables that you are able to. Are the key factors in what makes a profitable trader (sports bettor).
If you are looking for a book that can you help you understand the psychological traits behind being a successful sports bettor then Trading In The Zone is a good choice.
Buy It Now
5. Fixed Odds Sports Betting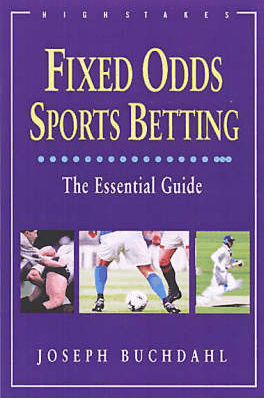 For book number 5 we return to author Joseph Buchdahl. Fixed Odds Sports Betting was written in 2003 but still holds up as one of the best sports betting books around.
Buchdahl was a former bet runner for the previously mentioned Patrick Veitch and in looking to emulate him has spent a huge amount time collecting sports betting data. Looking for ways in which to profit from the sports betting markets.
Fixed Odds Sports Betting aims to teach its readers the fundamentals of bookmaking. It takes a thorough mathematical look at sports betting with an in depth look at various staking plans.
This book is an excellent introduction to sports betting for novice bettors. Whilst also appealing to experienced bettors looking to get a better grasp on some of the key fundamentals behind investing in sports betting.
Buy It Now
6. The Logic Of Sports Betting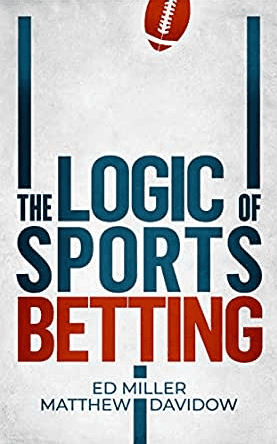 "The Logic Of Sports Betting" is one of the newer books on this list published in 2019. The book was written by Ed Miller and Matthew Davidow. Miller is a successful poker player and has previously written some very well regarded books on the subject. Whilst Davidow is a sports modeller and co founder of two sports analytics firms.
Being one of the newer books on this list. One subject that this book does cover is live betting. Live betting becomes bigger and bigger with each year. The logic of sports betting discusses the pros and cons of live betting, covering such issues as streaming delays.
If you are looking to make money from your sports betting in 2022 then this book is a worthwhile read!
The post The Best Sports Betting Books 2022 appeared first on Smart Sports Trader.