One of the most frustrating aspects of the sports betting industry is that when you learn a method of making profit. The bookmaker can just turn around say "no thanks, we don't want your business anymore."
Sometimes a bookmaker will close your account completely.
Other times a bookmaker will put tiny limits on your account so that you can only stake pennies on a selection.
How can you stop bookmakers limiting your account?
5 Methods To Stop Bookmakers Limiting Your Account
The sad truth is that unless you are betting with betting exchanges such as Betfair, Smarkets etc or sharp bookmakers like Pinnacle.
Then you will be limited if you are a profitable sports bettor.
Hold on though, the good news is that after many years of betting successfully myself, there are a few strategies I have found which help prolong the life of a soft bookmaker account.

Allowing in some cases several extra years before the limitation hammer is swung!
These strategies I have found to work very well with Bet365.
Which in my opinion is the most valuable soft bookmaker account you can get.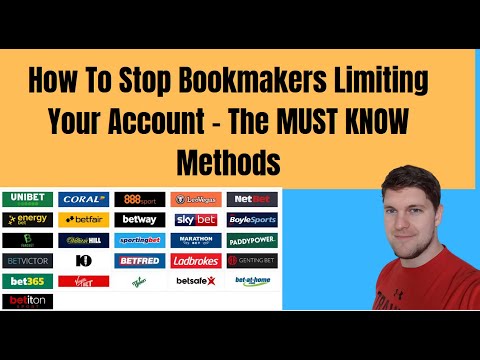 Prime Your Account
When you open a new betting account, that is often when it is looked at with the most scrutiny.
Bookmakers employ people to assess the risk level of their customers.
Customers are then basically categorized into being recreational bettors or sharp bettors.
If you want to extend the life of your betting account then your aim should be to initially look like a recreational bettor. This is why many successful sports bettors look to prime new betting accounts.
What do you mean by priming an account?
Priming an account means that you place bets in order to look like a recreational bettor rather then a sharp one. Instead of hammering an account with value bets, arbitrage bets and exploiting free bets to the maximum amount.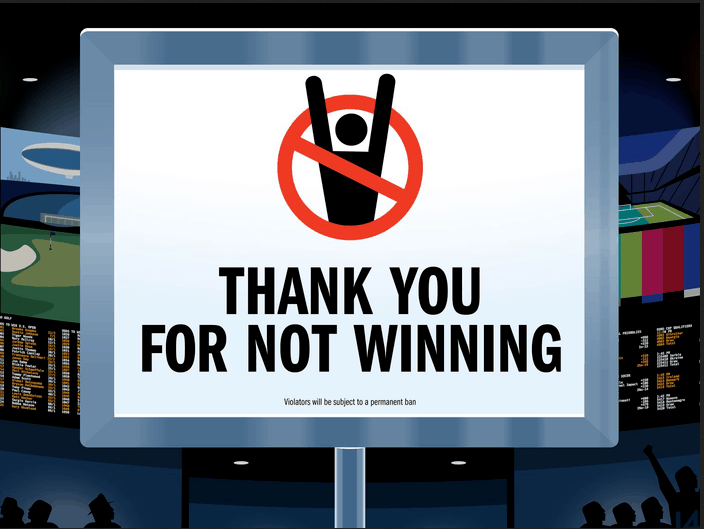 You want to look like a normal recreational bettor.
Pick A Favourite Team
This is a fairly simple method that helps make you look like a recreational bettor.
Pick a favourite team and look to bet them most weeks.
Recreational bettors don't look at where they can get the best value or best odds.
They bet with emotion and picking a team that you bet week in week out makes you look exactly like the sort of customers a bookmaker wants to keep.
One of the longest running accounts I have, is one that I used to bet Tottenham with each week. I did this for the first few months laying off the bets on the betting exchange Smarkets.
Years later I still mix in the odd Tottenham bet amongst other sharp bets.
Initially you will lose some money. However with Bet365 in particular the losses that you make will be recouped somewhat by the loyalty bonus they throw out every few months.
Accumulators
Next up are accumulator bets. The bookmaker's favourite type of customer is the one that chucks a load of accumulators on every week and doesn't bet anything else.
For keeping your account pegged as recreational, placing one or two small accumulator bets each week is an excellent way of looking like a regular punter.

Using Oddsmonkey's accumulator matcher. I found that taking the top treble would lose £0.67 in EV from a £10 stake.
Which isn't a huge amount of EV to give up, given how valuable a Bet365 is over the long term.
Also if you combine this with the Bet365 2up promotion. Then you can reduce the amount of EV you give away even further.
Personally I have found throwing in small accumulator bets amongst my other "sharper" bets to be very beneficial.
It also helps to mix up my betting patterns which leads on to the next point.
Mix Up Your Betting Patterns
If you are arbitrage betting, taking large value bets or just exploiting free bets for the maximum amount it can be fairly easy to spot.
Recreational bettors (which is what we want to look like) are not disciplined.
They vary their stakes, bet different sports and try out different markets when things aren't going right.
If someone profiling your accounts see's you are only placing single bets on horse racing or lower league football and also making a profit. Then it is likely they will take a deeper look at your account.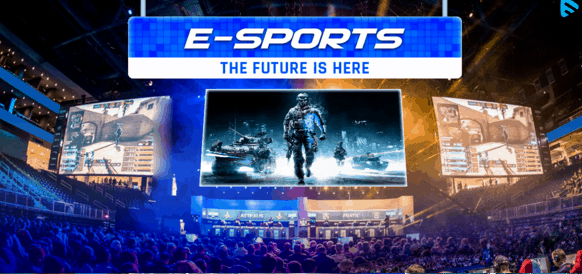 Placing bets in different markets and mixing up your betting patterns can help your account look like a mug bettor.
Rather then placing a football accumulator each week, mix in a rugby accumulator from time to time or a esports accumulator, tennis accumulator etc.
Live Betting



Live betting is huge and again it is one of the bookmakers favourite area's at the moment. You see it over and over again at half time in football games. Bookmakers love to advertise terrible value "boosted" bets.
They prey on the fear of missing out, emotion of a live game and the rush to get on the "boosted" bet before the game resumes.
"Back James Milner to score the next goal at the boosted price of 8.5!!!"  (When the true odds are really 13.00)
Mixing in live bets amongst your other "sharper" action is again going to help you look more like a recreational bettor.
Another advantage of live betting is that if you can do it profitably. Then it is much harder for a bookmaker to compare its price to others.
Due to the ever changing nature of live betting and lack of a closing line.

Stop Bookmakers Limiting Your Account – Conclusion
So those are 5 methods that I have used in order to prolong the accounts of my soft bookmaker accounts.
Specifically I have found them to work well with Bet365 accounts. As those are the soft bookmaker accounts I value the most and make an effort to maintain for as long as possible.
Other strategies that may also help to stop bookmakers limiting your account include.
Not withdrawing too often .

Rounding up your betting stakes.

Avoid using ewallets.

Spreading larger stakes amongst different bookmakers if possible.

Avoid betting on horses the evening before races (unless its a major televised race.)
Until betting legislation changes the majority of bookmakers will always look to get rid of the customers that cost them money.
However using some of the methods described in this article will help you stay under the bookmakers radar for a longer period of time.
Over The Last 46 Months I Have Been Documenting My Attempt To Make A £1,000,000 In Profit From Sports Betting.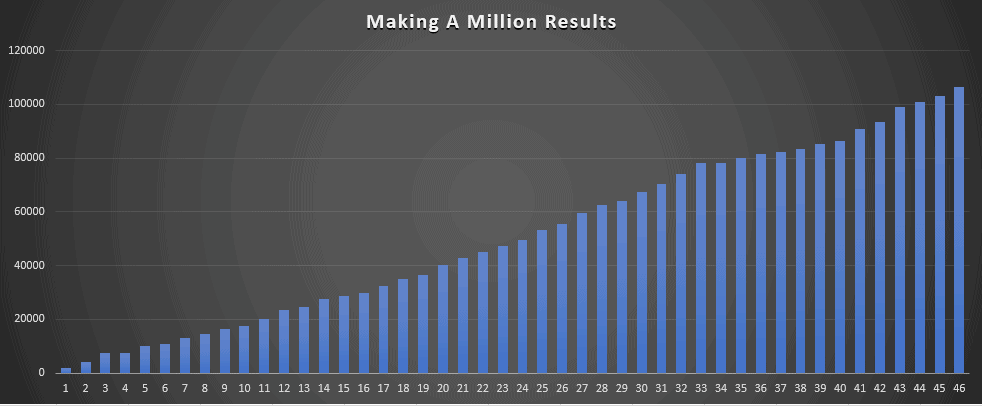 Click Here To Learn The Methods I Have Used To Make £106,340 So Far
The post 5 Pro Tips To Stop Bookmakers Limiting Your Account appeared first on Smart Sports Trader.