Hansbury Racing tips is a horse racing tipster service that has received a lot of plaudits.
The service highlights horses that provide value at higher odds ranges with several winning bets being above odds 50.00.
What really drew me to this service was the reported results at Betfair SP prices.

The trouble that I have found following successful tipsters over the years is that eventually you get limited or have your account closed. If you are able to consistently make money from the bookies.
Which means finding a tipster that can make money on the Betting Exchanges is similar to finding the Holy Grail.
What Is Hansbury Racing Tips?
Hansbury tips is a service that comes from the successful horse racing punter Richard Hutchinson.
Hutchinson is renowned horse racing bettor, who managed to bag over £188,000 from winning the 2020 Tote Ten To Follow Jumps Competition.
He started studying horse racing at the young age of 18 and 30 plus years later he stated that he still spend hours everyday studying form.
If you want to learn more about the man behind the service, below is really good interview with Richard Hutchinson.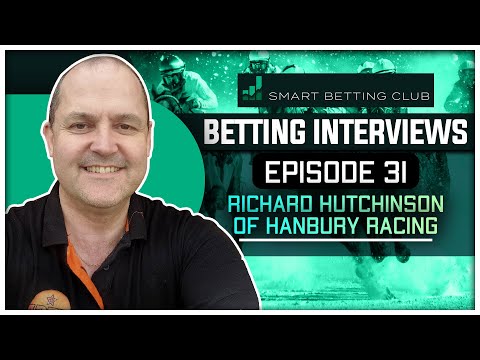 How The Service Functions
Hansbury Racing tips is a really easy service to follow.
An email is sent out every morning around 08.00 (UK time), with the selections for the day. Occasionally there are early picks which are sent out the day before usually between 19.00-20.00.
If you are betting to Betfair SP (which is my approach) then you only need to read the 08.00 email and then place tour bets for the day. However if you were to bet with bookmakers, then you may want to snag those bigger prices that are available the day before.

The email that is sent out features the bets for the day, bookmakers odds and lowest value price (LVP). The lowest value price is very useful and something that many tipsters don't include however when backing with Betfair you can choose the lowest price you would like to back the selection at.
Which is very useful as it means should the horse shorten significantly below the LVP, the bet will nor be placed.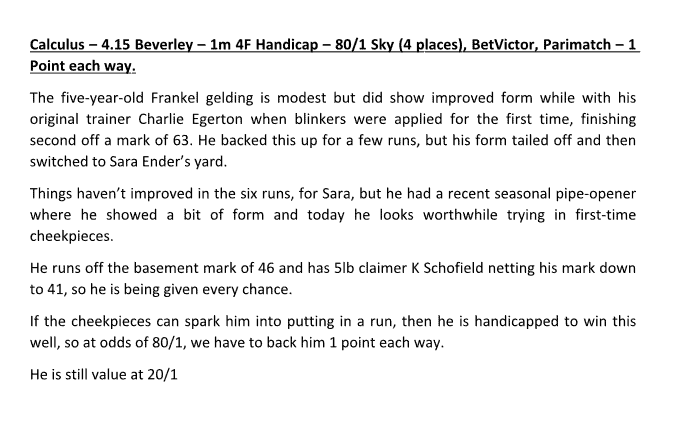 Alongside this you also get a detailed write up of every selection.
Which is great for those that are following service and have a keen interest in horse racing. It allows them to see the reasoning behind each bet and perhaps reveal some useful snippets to improve their own betting.
Hansbury Racing Review Results
Historically Hansbury Racing is running at a 43.92% return on investment which is very impressive.
Here are some of the headline figures reported on the website since the service started on the 20/06/2020.
| | |
| --- | --- |
| Total Profit To Date (To £10 stakes) | £13697.00 |
| Average Monthly Profit (To £10 stakes) | £603 |
| Return On Investment | 43.97% |
| Total Points Won | 1369.7 |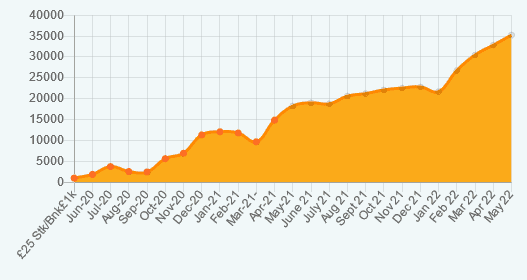 You can see that those are some very impressive figures.
Let's take a look at the results we have attained so far betting at Betfair SP.
My approach using Hansbury Racing tips is to stake £10 on the win and £20 on the place terms. Whilst the official results record their results using a flat £10 point each way.
There are a few bets missing in comparison with the official results. This is for a few reasons.
1. Bets went below the LVP (lowest value price) at the start of the race (When Betfair SP bets are made) so these bets were not placed.
2. There was one day when there was an issue with Betfair SP bets and no bets were placed that day.
Betfair SP Results (Review still ongoing)
| | |
| --- | --- |
| Total Bets | 155 |
| Running P/L | £1087 |
| Total Staked | £919 |
| Return On Investment | 118.2% |
We are a little over halfway through the review so far however things are looking very positive at the moment.
Once we have finished the review we will compare Betfair SP results with the results from the official Hansbury Racing tips website which tracks results using bookmakers.
Hansbury Racing Review Trial And Discount
There is a current discounted trial running at the moment if you would like to test Hansbury Racing tips out yourself. This costs £5.99 and gives you access to 14 days of tips or you can trial two tipsters (Hansbury Racing and Ambrose Racing) for 14 days at £6.99.

Click Here To Grab Your Discounted Trial
Hansbury Racing Subscription Cost
For those looking at joining Hansbury Racing over the long term, there are several different pricing options.
Given that the service is one that aims at higher odds. It is advisable to look at following the tipster over a long period of time. Due to the volatility that is involved following tipsters that advise bets at high odds.
Let's break down the subscription's on offer.
1 month – £44.38

3 months – £110 (£36.66 a month)

6 months – £225 (£37.50 a month – weirdly you would be better taking out two 3 month subscriptions)

12 months – £410 (£34.16 a month – cheapest option)
Hansbury Racing Tips Review Conclusion
Review is still ongoing so we have yet to write a conclusion. However so far the service is living up to its reputation.
The post Hansbury Racing Tips Review 2022 appeared first on Smart Sports Trader.